WELCOME TO THE 307TH BOMBARDMENT GROUP
The 307th Bombardment Group (HV) Association, Inc., The Long Rangers
This website has been set up to honor all the men of the 307th Bombardment Group (and 307th Bomb Wing from Korea) for their valiant service to their country during World War II from April 1942 to January 1946. The 307th Bomb Group (H) completed 625 Missions in the Pacific Theater, participated in 11 Campaigns, and received 2 Distinguished Unit Citations.
Your legacy should not be stored in an attic or garage where it may be lost or damaged. Ask your children, your grandchildren, and even your great-grandchildren to participate in this effort to preserve your history.
Please share your memories! Donate 307th BG photos, documents, and other items to our archives and send them to PX@307bg.net along with your identification of these items. Mail items to the following address:
The 307th Bombardment Group Association
2032 Mason Lane
Spring Hill, Tn 37174
Mailed documents and photos will be returned upon request.
WE HAVE SOME EXCITING NEWS!!!
Sherry grew up in the 1950s, and her father, "Mac," filled their lives with humor, a love of reading, and the gift of adventure. The first ten years of Sherry's life seemed magical she said. He was my Yoda—dependable, witty, and wise. Then abruptly, Yoda was sidelined when Darth Vader became my stepfather. But Mac never quit being my father … a mentor, teacher, and role model.
Years later, Sherry opened a time capsule that contained letters he wrote during WWII, commendations, news articles, and photos. She was stunned. Mac had been among a small group of young pilots trained to fly a new bomber—the B-24 Liberator with the 307th BG, and then the B-29 Superfortress with the 39th BG. Shot down on his first combat mission in Guadalcanal, he and his surviving crew spent three weeks navigating through enemy-infested islands. His service to his country spanned three wars.
Mac: The Wind Beneath My Wings is a compelling tale about a remarkable man. It grips the reader with his strength of character and fascinating career. WWII, Korea, and Vietnam veterans, history buffs, military devotees, and students of human nature will be inspired by this account told by an adoring daughter. Mac: The Wind Beneath My Wings, a biography of an extraordinary man,
by Sherry Hobbs
You may find the book right now on Amazon.com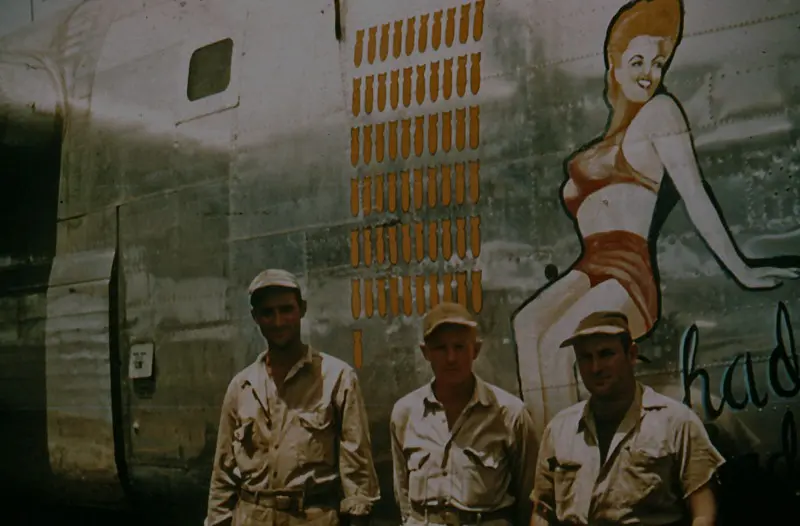 THE 307TH BOMBARDMENT GROUP (HV) ASSOCIATION, INC., THE LONG RANGERS
The 307th Bomb Group was part of the 13th Air Force and consisted of the 370th, 371st, 372nd, and 424th Squadrons. The group became known as the "The Long Rangers" due to their multiple, record-setting distance flown for their combat missions which included: Wake, Rabaul, Truk, Yap, Palau, Balikpapan, Borneo (the Ploesti of the east) and the Philippines.
Many of the missions were over 17-hour unescorted round-trips over vast expanses of the Pacific Ocean. This site has been created to preserve and document the history of the 307th Bomb Group.
IMPORTANT UPDATES ON THE 307TH
The following is a list of 307th Bomb Group (H) History topics. Please select from the listing below, visit the topic pages and then navigate back to this index to select another topic.
The 307th Bombardment Group (HV) Association, Inc. includes the 307th Bombardment Group (Heavy) from WWII as well as the 307th Bomb Wing (Medium) 1946-1954 that served during the Korean war.
From time to time, our historian, Jim McCabe, receives a letter asking if we might be interested in posting a veteran's memoirs.